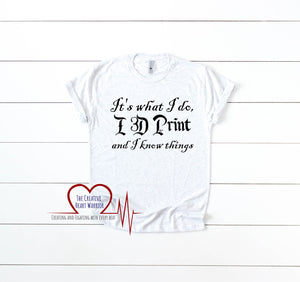 I 3D Print and I Know Things T-Shirt
Sacreligous Creations is a Tik Tok creator who 3D prints and Crochets. 
Shirts are available in Youth Small-XL and Adult Small-3XL any sizes not currently listed are sold out, if interested please send us an email and you can be notified when they are back in stock.
Shirts may be substituted for a similar color based on supply.